Backup & Restore Solution
Backup and restore is essential part of a business disaster recovery management strategy.
The Backup and restore technologies refer to the practices for making periodic copies of data and applications to a separate, secondary device and then using those copies to recover the data and applications. 
How efficiently do you back up your data and applications to the backup devices, and How frequently do you back them? It is the key to successful recovery from disaster.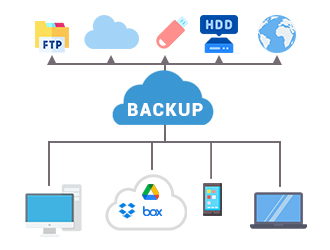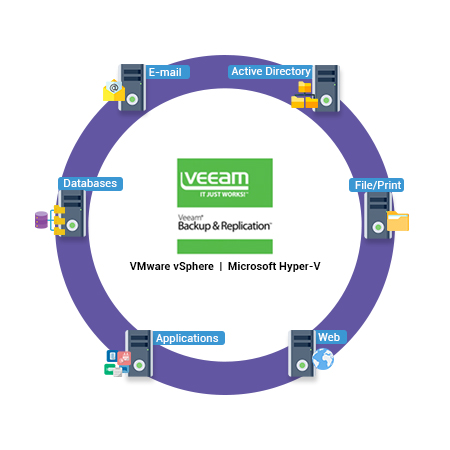 Eagle Information Systems is now a pro partner for Veeam. 
Software from Veeam has backup, recovery, and intelligent data management capabilities for providing data protection.
Veeam Backup and Replication software is a comprehensive data protection suite with disaster recovery solution. Technology used in the Veeam optimizes the data transfer and the resource consumption, helping to minimize the data storage expenses.
Veeam Backup & Replication provides a centralized console allows you to automate and schedule routine data protection operations and integrate with solutions for alerting and generating compliance reports.
We ensure that the organization's workloads are perfectly maintained and well balanced through effective data management.
Our engineer team is capable of handling multiple platforms and operating systems as per the client's requirements.
We undertake projects such as: –
Disaster Recovery Planning
Data Recovery Projects
Backup and Recovery Implementation Services
About Us
With 28 years of experience, a network of 10 Offices and over 700 Support locations, Eagle is an IT Infrastructure Management and Solutions company. We support enterprise products, end-user devices and software applications, giving you single-vendor coverage for all your support services and solutions. Our expertise in servers, storage, and networking helps us provide support services and solutions to our customers located in every corner of India. In addition, knowledge of system and application software allows us to address customer needs comprehensively and offer end-to-end solutions.
Trained engineers, subject matter experts and help desk executives are part of our motivated team committed to delivering seamless services to our customers. We adhere to statutory compliances to ensure that we conduct our business smoothly. In addition, partnerships with leading hardware OEMs and software providers enable us to leverage their technologies and configure solutions best suited to your needs.
We strive our best to maintain the highest level of uptime with 24x7x365 availability.
Call Laxmi at +91-7290048499 to discuss or email us at sales@eagle.in