HP ELITEBOOK 850 G6 is BUILT FOR BUSINESS
HP Elitebook 850 G6 are built for security and collaboration. With Military Grade (Mil) Specs and the latest security, it's the Business device your business needs.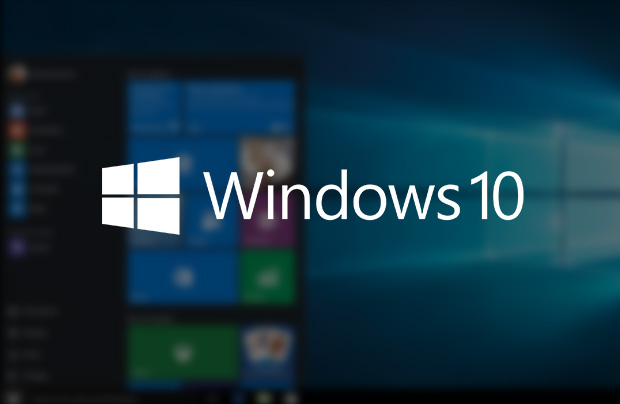 HP ELITEBOOK 850 G6 comes with:
WINDOWS 10 PRO
Windows 10 Pro devices provide you the powerful essentials you need for your business PCs – more security features, enhanced control, and robust and innovative devices – and help stretch your resources to get more donea.
Brilliant design
Balance design, power, and mobility with this ultraslim distinctively designed aluminum laptop. This light and compact, HP Elitebook 850 G6 is built for the professional who requires top performance while on the go.
Built on a secure foundation
Protect your PC against the evolving malware threats of the future, with self-healing, hardware-enforced, manageable security solutions from HP. From the BIOS to the browser HP Sure Start Gen5[4] and HP Sure Click[5] help secure your PC.
Crystal-clear collaboration
Calls sound clear and crisp with advanced collaboration features like HP Noise Cancellation. Loud top-firing speakers produce rich sound. The world-facing third microphone and collaboration keys help make PC calls productive. HP Elitebook 850 G6
TECHNICAL SPECIFICATION
Title
HP Elitebook 850 G6 / Intel Core i5-8265U / 8 GB RAM / 512 GB SSD / 15.6" FULL HD LED Display / Radeon Rx550 2GB GFX / 3 Years Onsite Warranty by HP.
HP Elitebook 850 G6 / Intel Core i5-8265U / 16 GB RAM / 1 TB SSD / 15.6" FULL HD LED Display / Radeon Rx550 2GB GFX / 3 Years Onsite Warranty by HP.
HP Elitebook 850 G6 / Intel Core i7-8565U / 16 GB RAM / 1 TB SSD / 15.6" FULL HD LED Display / Radeon Rx550 2GB GFX / 3 Years Onsite Warranty by HP.
Brand
HP
HP
HP
Model
HP EliteBook 850 G6
HP EliteBook 850 G6
HP EliteBook 850 G6
Processor
Intel Core i5-8265u
Intel Core i5-8265u
Intel Core i7-8565u
Operating System (Pre Installed)
Windows 10 Pro
Windows 10 Pro
Windows 10 Pro
Memory
8GB DDR4 RAM
16GB DDR4 RAM
16GB DDR4 RAM
Hard Drive Size
512GB SSD
1TB SSD
1TB SSD
Screen Size
15.6" FULL HD LED Display
15.6" FULL HD LED Display
15.6" FULL HD LED Display
Video Card
Intel UHD Graphics
Intel UHD Graphics
Intel UHD Graphics
Maximum Display Resolution
Full HD Display (1920 x 1080)
Full HD Display (1920 x 1080)
Full HD Display (1920 x 1080)
Ports
2 USB 3.1 Gen 1 (charging); 1 Thunderbolt™ (USB Type-C™ connector); 1 RJ-45; 1 headphone/microphone combo; 1 HDMI 1.4b; 1 docking connector; 1 AC power
2 USB 3.1 Gen 1 (charging); 1 Thunderbolt™ (USB Type-C™ connector); 1 RJ-45; 1 headphone/microphone combo; 1 HDMI 1.4b; 1 docking connector; 1 AC power
2 USB 3.1 Gen 1 (charging); 1 Thunderbolt™ (USB Type-C™ connector); 1 RJ-45; 1 headphone/microphone combo; 1 HDMI 1.4b; 1 docking connector; 1 AC power
Battery
HP Long Life 3-cell, 56 Wh Li-ion
HP Long Life 3-cell, 56 Wh Li-ion
HP Long Life 3-cell, 56 Wh Li-ion
Optical Drive
Not Available
Not Available
Not Available
Backlit Keyboard
Not Available
Not Available
Not Available
Security
Absolute persistence module; HP DriveLock and Automatic DriveLock; HP Fingerprint Sensor; Power-on authentication; Preboot authentication; TPM 2.0 embedded security chip shipped with Windows 10 (Common Criteria EAL4+ Certified); HP Sure Click; Windows Defender; HP Sure Start Gen5; HP Sure Run Gen2; HP Sure Recover Gen2; HP BIOSphere Gen5; HP Client Security Gen5; HP Sure Sense

HP Elitebook 850 G6

Absolute persistence module; HP DriveLock and Automatic DriveLock; HP Fingerprint Sensor; Power-on authentication; Preboot authentication; TPM 2.0 embedded security chip shipped with Windows 10 (Common Criteria EAL4+ Certified); HP Sure Click; Windows Defender; HP Sure Start Gen5; HP Sure Run Gen2; HP Sure Recover Gen2; HP BIOSphere Gen5; HP Client Security Gen5; HP Sure Sense
Absolute persistence module; HP DriveLock and Automatic DriveLock; HP Fingerprint Sensor; Power-on authentication; Preboot authentication; TPM 2.0 embedded security chip shipped with Windows 10 (Common Criteria EAL4+ Certified); HP Sure Click; Windows Defender; HP Sure Start Gen5; HP Sure Run Gen2; HP Sure Recover Gen2; HP BIOSphere Gen5; HP Client Security Gen5; HP Sure Sense
Item Weight
Starting at 1.78 kg
Starting at 1.78 kg
Starting at 1.78 kg
Product Dimensions (W x D x H)
37 x 25.17 x 1.82 cm
38 x 25.17 x 1.82 cm
39 x 25.17 x 1.82 cm
Accessories Included
Charger
Charger
Charger
Warranty
3 Years Warranty by HP
3 Years Warranty by HP
3 Years Warranty by HP