Remote Support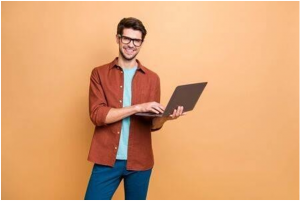 REMOTE IT SUPPORT FOR YOUR BUSINESS
Technical Experts Available 24/7
Running a business has its own challenges. Worrying about IT support should not be one of them. A growing business needs to focus on maximising productivity of its workforce. In a world that's gone online, it makes business sense to have an online IT Help Desk that gives instant access to high quality professionals at a fraction of the cost.
WORK UNINTERRUPTED

REDUCE IT SUPPORT COST

GET INSTANT SUPPORT

Business simply cannot
stop. Period.

Pay only for what you
need. No costly overheads.

No more waiting for the IT
guy. Now means 'Now'.
RELIABLE SOLUTION FOR ANY BUSINESS
Our solution works perfectly for any size of business in any industry. We have decades of experience in providing Managed Services to large multinational corporations. Our specialists are certified and trained extensively to handle any issue with utmost care by following standard protocols. We use world-class tools that are completely secure and reliable.
FULLY SECURE
PROFESSIONAL TEAM
MANAGED SERVICES
World-class security.
100% Safe.
Certified & trained experts.
Highly experienced.
Outsourced Help Desk.
Leave IT to us.
HOW IT WORKS
Just raise a ticket and we'll do the rest. It's that simple.
| | |
| --- | --- |
| | Buy tickets |
| | Contact support to raise a ticket |
| | Get remote support |
Each service request will utilise 1 ticket.
SERVICES COVERED
Installation, Troubleshooting & Maintenance services related to
| | |
| --- | --- |
| | Operating System |
| | Application Software |
| | Network Device |
| | Peripheral Device |
| | Firewall & Antivirus |
| | Upgrades & Patches |
| | Drivers |
| | Data Backup & Recovery |
| | Performance Tuning |
| | Miscellaneous Services * |
* Contact us to know if your ad hoc request can be covered under Miscellaneous Services. Our services are currently available only for businesses in the USA.
BUY TICKETS
Get any time access to your dedicated IT help desk. The remote support your business deserves is here.
1 Ticket
Rs. 885.00*
10 Tickets
Rs. 8260.00*
25 Tickets
Rs. 18880.00*
* Includes GST 18%
LARGE SCALE ENTERPRISE?
We provide customized plans for remotely managing IT services for any size of organization. For more details, chat with us or send us an enquiry.