Digital Transformation
The future of software applications is Software as a Service (SaaS). The primary advantage of SaaS is accessibility. It eliminates the need for extensive hardware investment and maintenance. This results in cost savings, streamlined updates, and improved scalability. It helps customers stay agile and competitive even in challenging business environments.
Enterprises of all sizes face challenges ranging from selecting the right software to integrating it seamlessly into their existing processes. The true potential of such initiatives must be discovered early during the digital transformation journey.
We aim to be your trusted partner in navigating the ever-evolving landscape of SaaS solutions. We understand the challenges that come with the adoption and optimization of SaaS. We ensure your organization is not overwhelmed during this transition but has smooth sailing instead.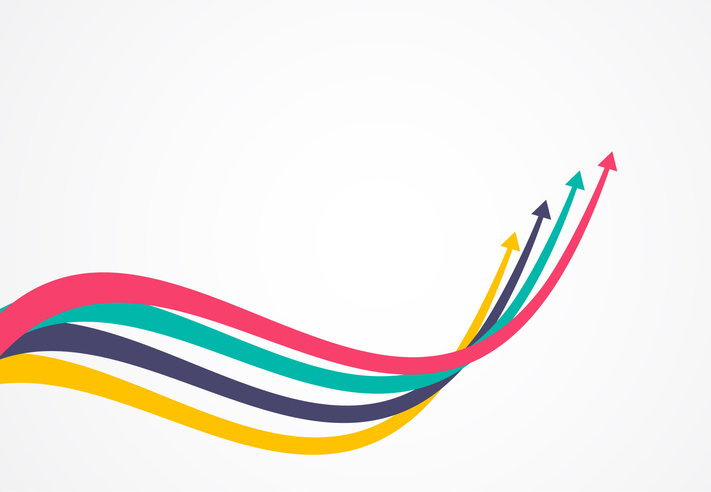 Elevate your sales team to the next level with our High-Performance Sales Engine that brings together customer relationships, communication channels, and marketing campaigns.
CRM (Customer Relationship Management) Software helps improve customer satisfaction, develops loyalty, and increases sales. By fostering better internal coordination and understanding of customer needs, CRM systems empower businesses to build and nurture lasting relationships that contribute to long-term success.
CRM systems have become integral tools for businesses across all industry segments seeking to enhance their customer interactions and streamline operations. Its centralized database consolidates customer information and conversations in a unified platform. Automation allows repetitive tasks to be performed based on defined criteria. This frees up the sales team to focus on providing a better customer experience. Tracking and analytics tools provide valuable insights that help in making data-driven decisions.
SalesIQ from Zoho is a live chat tool designed to enhance customer engagement and drive sales. Real-time visitor tracking allows monitoring of website visitors and gaining in-depth insights into their behavior. SalesIQ seamlessly integrates with Zoho CRM, ensuring a cohesive workflow.
SalesIQ Automation features include an easily configurable chatbot and an answerbot that can be trained to respond based on natural queries by seeking information from a knowledge base.
SalesIQ increases the efficiency of lead management, improves customer satisfaction through personalized interactions, and helps design a more informed sales strategy.
Make performance management a fantastic experience for your HR team and the workforce with integrated recruitment, employee management, payroll, and expenses.
Human capital is the most critical asset of any business, and investing in the right people management solution is both a fundamental necessity and a strategic choice. As organizations strive to optimize their workforce, enhance productivity, and foster a positive workplace culture, they need software tools to streamline HR processes, from recruitment to performance evaluation. With a SaaS solution that can integrate with their existing software, organizations can make data-driven decisions, enhance employee engagement, and achieve operational excellence.
Zoho People is a cloud-based software providing a comprehensive and flexible system to manage all your HR processes. It simplifies the management of human resources and enables powerful automation.
Zoho People provides all core HR management features like employee records, onboarding, attendance, leaves, and shifts. It has advanced workflows such as comprehensive performance evaluation based on KPIs and KRAs covering the entire appraisal cycle, a corporate learning management system for providing training, tracking progress, and building skills that enhance the talent pool. Enterprises of all sizes can benefit from employee self-service portal, feeds & collaboration, document management, automated workflow, advanced analytics, and seamless integrations with other Zoho and third-party applications.
Zoho Recruit is a powerful talent acquisition solution that offers a robust ATS and CRM in a single platform. Be it an internal HR team or a staffing agency, Zoho Recruit has everything you need to match the right candidate to the proper job role.
Zoho Recruit covers the entire process, including candidate sourcing, hiring pipeline, resume management, background screening, assessment, interview, and onboarding. Automation at every step boosts efficiency and helps the team focus on quality engagements instead of mundane tasks. The integrated AI does the heavy lifting of matching candidate skills with the job profile. The software can be used to build long-term relationships with all the applicants regardless of the outcome of their selection process.
Staffing agencies can use the Customer Portal to collaborate with their customers for shortlisting, feedback, interview, and final selection of candidates.
Zoho Recruit is tailored to meet the requirements of any HR team, enabling them to enhance productivity significantly and emerge as champions of talent management. Growing enterprises can benefit substantially from Zoho Recruit by capitalizing on its sophisticated features and integrations with various applications.
Gain unprecedented insights from your business financials and establish internal controls with fully secure and compliant accounting, inventory, banking, and tax management.
Cloud-based accounting software offers accessibility anytime and anywhere. This flexibility to manage finances provides freedom from the constraints of traditional desktop software. All transactions are visible in real time to the relevant teams. The business has the ability to make decisions based on the actual financial position, which is otherwise known only after extensive data compilation and report generation.
Zoho Finance Plus is an all-in-one suite to manage your operations and finances. It is a GST-compliant, unified platform providing a complete accounting solution, with invoicing to order management. It supports the entire sales process from quote to cash. It has robust receivables
and payables management, inventory and warehouse management, e-commerce integration, expense reporting and reimbursement, payroll and taxation, online payments, automatic bank feeds, GST filing, statutory compliances, bank reconciliation, accounting statements, and advanced analytics.
Implementing a SaaS financial accounting solution increases efficiency by automating routine tasks, allowing you to allocate resources more effectively. The risk of errors is reduced with automated reconciliation and real-time data updates. Powerful reporting and analytics can provide the much-needed scalability to a growing business. The data security is provided by advanced security measures, including data encryption and regular backups
Our Value Add
Our consulting services act as your compass, guiding you through the intricate world of SaaS with precision and expertise. We understand that no two enterprises are alike, so our solutions are tailor-made to suit your unique needs, regardless of your size or industry.Our team understands that technology does not exist for its own sake. Any SaaS solution must serve both current and future business needs. Our objective is to help your enterprise achieve the growth it aspires for.
Readily Deployable Solutions
We have combined the best-of-breed technology solutions for specific business functions that are ready to go now. Drawing on domain best practices and extensive experience in implementing such projects, we can jumpstart your digital transformation within days instead of weeks. This approach provides a solid base and the agility required to customize further.
Call at +91-11-69039090 to discuss or email us at sales@eagle.in