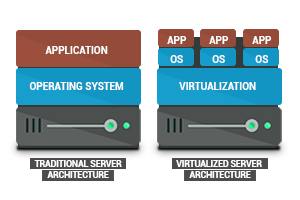 Even if you're a fully staffed data center in a large enterprise, a small-to-mid-sized business lacking enterprise expertise or looking for high availability solutions. We have ready virtualization solutions to address your data center & computing requirement.
We have solutions to enable rapid deployment of virtualization infrastructures. 
Our portfolio has solutions from enterprise servers, desktop virtualization, storage consolidation, backup & recovery solutions to hybrid clouds.
VMware's cloud computing software and virtualization services are the power under the hood for many of the apps, services, and experiences transforming the world.
VMware has transformed IT organizations by virtualizing computing from the data center – to the cloud – to mobile devices.
VMware offers leading-edge networking, virtualization, and security management tools, software-defined data center, and storage solutions that help enterprises gain cloud freedom and control and achieve digital transformation.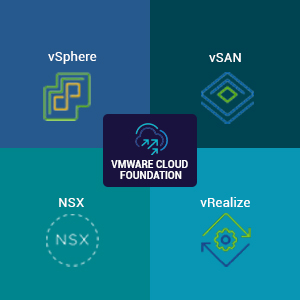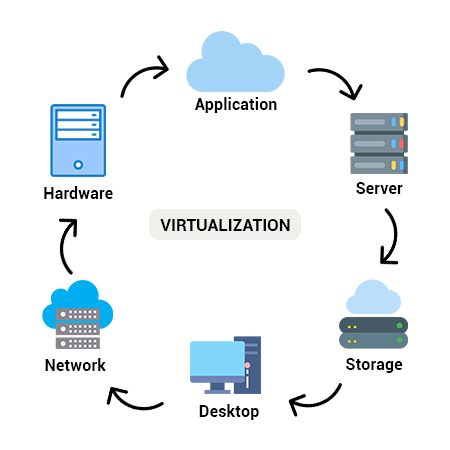 We can help you virtualize the below
Desktops –  Allows multiple virtual machines to run cloud-based desktops on the same physical or virtual server.
Applications – Creates a virtual instance of the applications needed for core business operations.
Servers –  Creates a virtual server in place of the physical one, allowing for management of the server through the cloud.
Storages –  Stores the enterprise's data in a secure cloud, removing the need for physical data storage and potentially reducing the costs associated with space in a data center.
Networks –  Uses physical and virtual components to create a hybrid network, allowing administration of the network through software switches.
Our team will integrate the 24 x7 always-on hardware,  software, and virtualization technologies to deliver the reliability you require for your virtualized environment.
                                               Call Laxmi at +91-7290048499 to discuss or email us at sales@eagle.in